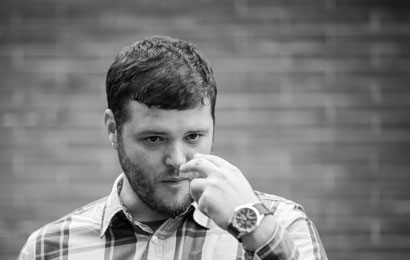 Mateja Ristić
Founder of Enciklo, Polimedia artist

Mateja Ristić is a multimedia artist, who made his entry in the field of arts as a painter. Later on he gained professional expereince in multimedia by directing theatre plays,various types of video forms, multimedial performances and various types of visual arts. Theoretical knowledge is stolen from the Academy of Arts in Novi Sad and the University of Arts in Belgrade, where he is currently preparing his doctoral thesis. His biggest success is the existence of the art group Enciklo.
Visit official website of Mateja Ristić
Behance portfolio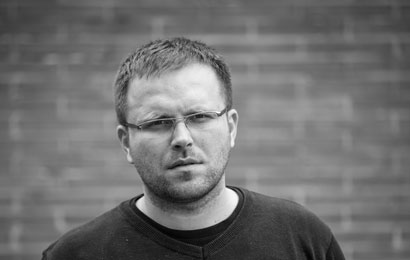 Dejan Petrović
Graphic designer, Calygrapher

Dejan Petrović is a graphic designer and calligrapher. He gained his professional experience through solo and group projects in applied and multimedia arts.
Behance portfolio
Linkedin profile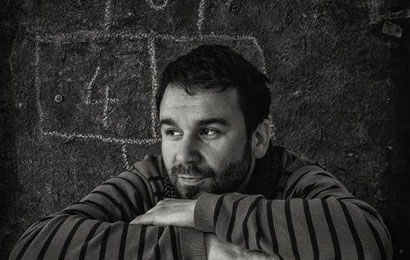 Mladen Lazarević
Visual artist

Born in Trstenik in 1978. Graduated from the Fine Arts, Academy in Zvečan (Priština), in 2005. at graphics department. In 2008 became founder of a Youth Cultural Center ``Reformars``, Trstenik, and co-founder of Art group Enciklo. Had numerous exhibitions and projects since 2002. Participated in several art colonies and art camps in Serbia and abroad. Several times awarded for his work and contribution. His current goal is that when somebody types his name on Google browser, Mladen Lazarevic-artist is shown first, and then Mladen Lazarevic- soccer player Happily married, since 2006. (I guess)
Behance portfolio
Saatchiart portfolio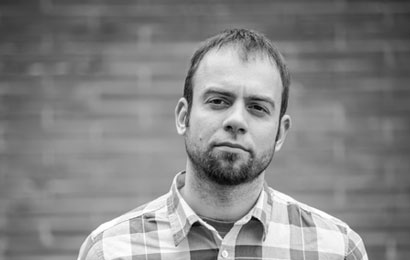 Vuk Spasić
Musician

Vuk Spasic is a master of music in media, composer of applied music. Apart from music he is also active as video editor. Playing keyboard and singing in music band. Proud father.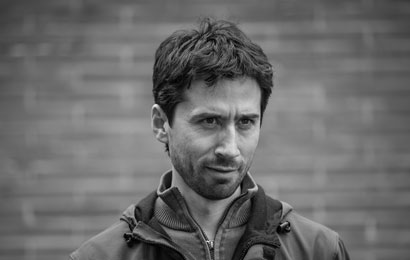 Slobodan Stefanović
Visual artist

Slobodan Stefanovic is a bachelor painter. He has had over 40 both solo and group exibitions so far. He was awarded three times for his creativ work. He is a teacher of Drawing and Painting, Shape Theory and Fine Arts. He is one of the founders of the artistic group "Enciklo" and a founder of the school for drawing and painting "Artmada".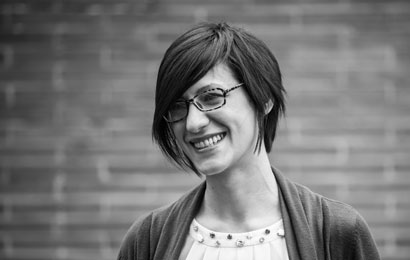 Marica Vukomanović
Philologist

Born in Kragujevac in 1983. Earned her Master's Degree at the Faculty of Philology and Arts, department of English language and literature at the University of Kragujevac. Currently working as translator and interpreter, a teacher of English language, as well as a website content manager. As an interpreter she has taken part in a great number of international projects. Her great passion is raising the awarenes of the community, so she is a co-founder of a civil association Action-Reaction whose aim is to initiate positive changes in the society. Avid runner, ran a half-marathon.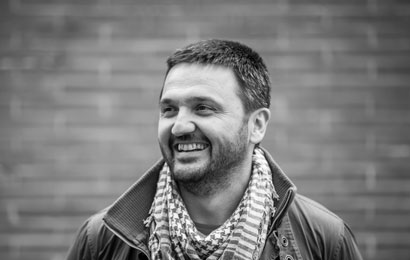 Nenad Veličković
Founder of Bastards, Producer

CO and producer at BASTARDS PRODUCTION, filmmaker Many years of experience and more than 20 projects so far.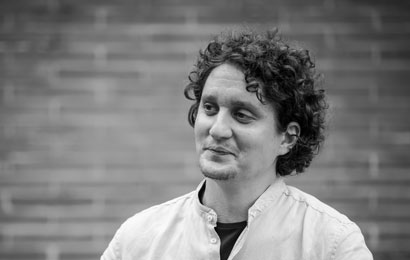 Filip Nemet
Founder / Bullsheep. A Brand New Animal.

Filip Nemet is a graphic designer, founder of a design studio Bullsheep and a co-founder of Archive of Photography. Prior to that, he gained his professional experience in Serbia, Botswana and most recently Kingdom of Bahrain. Aside from that, he's an emerging winemaker and slowly mastering woodworking crafts.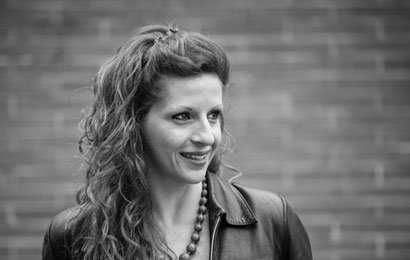 Dubravka Djordjević
Actress

Dubravka Djordjevic graduated linguistics at Philological Faculty in Belgrade. Since 2010 works as actress and puppeteer in Theatre for children Kragujevac. She has also participated in many other theater and multimedia projects. Among other, gained her experience with puppets participating in national and international festivals, of which her favorite was Shanghai International Puppet Festival in China.
Dragan Vildović
Visual artist, Cinematographer

Dragan Vildovic is a cinematographer and professor of photography. He studied at Faculty of Dramatic Arts in Belgrade and worked on a great number of awarded films of various forms, from student projects, promotional videos, to featured and documentary films. Besides his work as cinematographer and director of photography, he is teaching art of photography in a workshop "Photography as means of communication".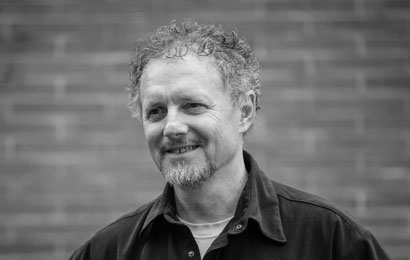 Nenad Ristović
Graphic designer, Calygrapher

Born 1965 in Kragujevac. Graduated from Faculty Fine Arts, Department of painting at the University of Priština in 1997. His works were on display at 28 solo and over 200 group exhibitions. In 2002 he earned his Master's Degree at the Faculty of Fine Arts, Department of painting at the University of Belgrade. He took part in numerous art symposiums in the country and abroad. Received 6 artistic awards. Member of ULUS. Curator at the City Gallery the BALKANS BRIDGES in Kragujevac.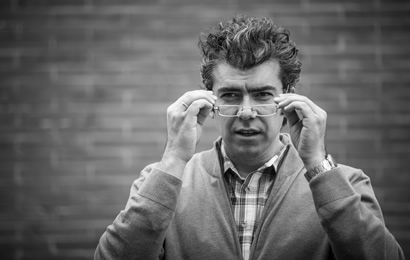 Ljuba Brkić
Digital media guru, Cofounder of His Own Family

Born in Kragujevac 1975.
He became alive, human, believer, male, son, brother, husband, father and many other things.
One has to be more than artist for all these!
Mateja
Ristić
--
Founder of Enciklo
--
Polimedia artist
--
Dejan
Petrović
--
Graphic designer
--
Calygrapher
--
Mladen
Lazarević
--
Founder of Reformars
--
Visual artist
--
Slobodan
Stefanović
--
Visual artist
--
Marica
Vukomanović
--
Philologist
--
Nenad
Veličković
--
Founder of Bastards
--
Producer
--
Filip
Nemet
--
Founder of Bullsheep
--
Graphic designer
--
Dubravka
Đorđević
--
Actress
--
Dragan
Vildović Vilda
--
Visual artist
--
Cinematographer
--
Ljuba
Brkić
--
Digital media guru
--
Cofounder of
His Own Family